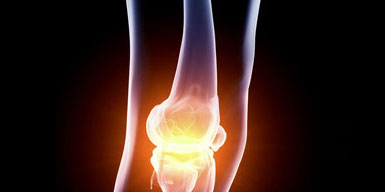 Cartilage damage is one of the most common issues resulting from sports related injuries. Whether the damage is located in the knees, shoulders, ankles, or other joints, damage to cartilage hinders your athletic movement and prevents you from performing at your best – if at all. In the past, the only response to these complications were joint replacement surgeries, such as an arthroplasty. However, these surgeries were not only highly invasive, but were rarely a viable option for young people and athletes. Improvements in technology and know-how has since given way to new procedures, such as bio joint restoration.
Bio joint restoration surgery is an innovative surgical procedure that works as a sustainable and more effective alternative to full joint replacement surgery for younger individuals, and especially athletes. Restoring damaged cartilage is performed arthroscopically, and is a viable treatment for knee, shoulder, elbow, hip and ankle injuries. The surgical procedures involved with biological joint restoration are technically challenging. Dr. Rob Palumbo is one of a small percentage of surgeons capable of executing these techniques.
Depending on the initial diagnosis of your injury, Dr. Rob will need to execute one or a combination of surgical joint restoration techniques. Based on your individual condition, this could include anything from the removal and smoothing of damaged cartilage, to the grafting of joint tissue harvested from other parts of your body. Bio joint restoration leads to a significant reduction or elimination of pain in the joint, and can even prevent the onset or progression of arthritis, allowing you to return to the active and healthy lifestyle you enjoy.
As a former collegiate athlete, Dr. Rob has a firsthand understanding of how crucial it is for an athlete's body to be operating at maximum efficiency. Dr. Rob understands that an athlete's body is like a fine tuned instrument, and his experience as an athlete and as a world-class orthopedic specialist grants him the tools of familiarity, perspective, and surgical precision.
Dr. Rob's skills and experience not only make him the most qualified orthopedic surgeon to execute this advanced surgery, but his state of the art facility ensures that you'll be comfortably serviced with the most up to date medical technology in the field.