Sports Medicine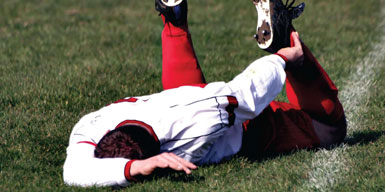 Sports medicine encompasses specified care by nationally acclaimed surgeon Dr. Rob Palumbo and his entire team of dedicated professionals. Sports medicine utilizes the treatment options available in various medical disciplines to ensure that an athlete takes the every steps towards regaining full functional mobility, flexibility, and strength – all while taking preventive measures to avoid reinjury.
Whether a youth competitor or a professional athlete of the highest level, Dr. Rob and his team to works closely with every patient throughout every step of their recovery, utilizing the most effective medical, surgical, and rehabilitative means available.
Bio Joint Restoration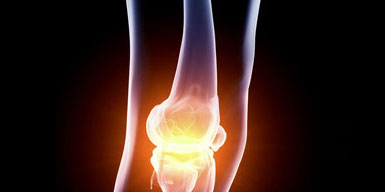 Advances in sports medicine education and technology has given way to better solution for dealing with cartilage damage than full joint replacements. Today, highly skilled orthopedic surgeons like Dr. Rob Palumbo have the ability to perform bio joint restoration surgery, a less invasive and more successful option athletes and younger individuals alike. Restoring damaged cartilage is performed arthroscopically, and is a viable treatment for knee, shoulder, elbow, hip and ankle injuries. The surgical procedures involved with biological joint restoration are technically challenging, but are highly effective when performed by skilled physicians. Dr. Rob's skills and experience not only make him the most qualified orthopedic surgeon to execute this advanced surgery, but his state of the art facility ensures that you'll be comfortably serviced with the most up to date medical technology in the field.
Arthroscopy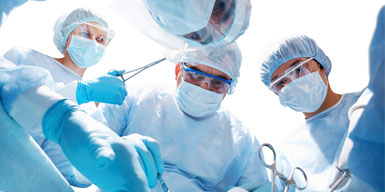 Small puncture incisions around the joint provide enough room for specialized viewing tools to enter the patient's skin and allow the doctor to take a closer inspection on injured joints. In the past, an arthroscopy was only considered to be a method for making noninvasive examinations, but improvements in technology and technique allow highly skilled surgeons like Dr. Rob. Palumbo to execute surgical repairs using special tools inserted in the aforementioned puncture incisions. As a result, this technique not only allows for closer examination of the injured joint, but is now a highly beneficial means for repair. This technique causes less tissue trauma, results in less pain for the patient, and may promote a quicker recovery.